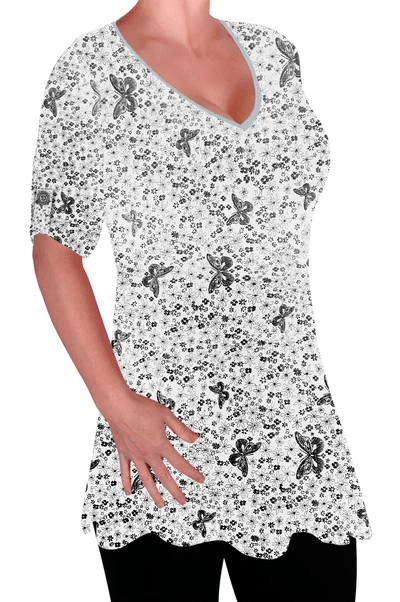 Softly Draping Printed Tunic By Brand EyeCatch. Flattering, Comfortable and so Easy to Wear.
Relaxed Versatile, Fine Breathable, Soft Viscose Jersey Fabrication Drapes Fluidly In To A Curved Hem.
Features Floral Design, V-Neck, Short Sleeves, Button Sleeve Detail.
This Feminine Piece Will Make a Stylish Addition to a Casual Wardrobe.
Available in various colors & sizes.
Availability:
10 In Stock