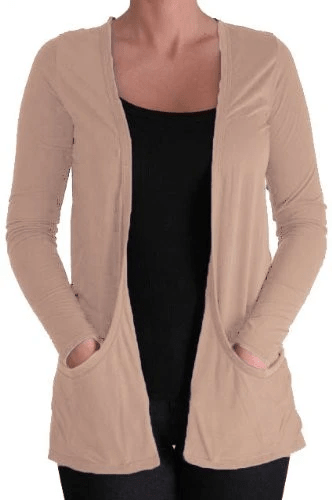 Stand Out in Effortless Style in this Versatile Lightweight Throw On Cardigan for your Everyday Fashion Collection.
Casual Chic Waterfall Style, Flowing, Open Front Drape Two Front Pockets, and Long Sleeves for a Slouchy Casual Look.
Great for Layering Worn Open or Fastened with a Fashion Pin - Not Included.
An Ideal Piece for Achieving this Seasons Lightweight Layered Look, the Waterfall Cardigan is an Essential Fashion Item for your Wardrobe.
Soft and Comfortable Fabric.95% Viscose 5% Elastane.
Availability:
24 In Stock